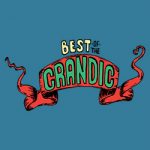 It's time to Toot Your Horn! Tell the world your thoughts on the best of the best in the Cedar Rapids and Iowa City area!
Now through the end of September, Little Village Magazine wants your votes for the Best of the CRANDIC — and these aren't just multiple choice answers like you're used to!
Submit your real and honest answers in five different categories from Arts and Entertainment to Community Services and more!
Questions like: Weirdest Public Art, Best Live Band, Best Power Couple, Best Neighborhood for Families, Most Trusted Car Salesman, Best New Business, and our Smart FM featured question Best Musical Memory of 2017-2018!
You can vote once per day now through September 30th and then the winners will be published in the December edition of Little Village Magazine with a celebration Bash held December 6th (tickets are on sale now), just click here!